Testimonials
Read some of our Testimonials from highly satisfied Belgard Dealers and Contractors below.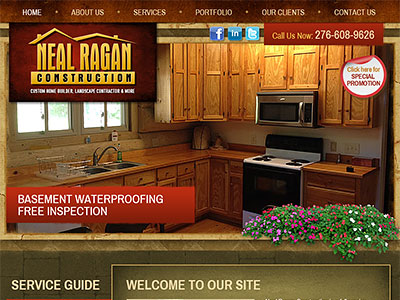 Neal Ragan Construction
Excellent web design and marketing company. Absolutely the best I've seen! I've tried a lot of companies and found Clear Imaging far above all the rest. Great support.
Gene Smith (Marketing Director)
www.nealragan.com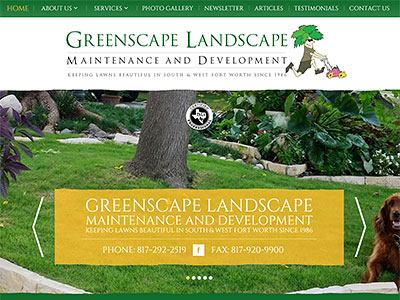 GREENSCAPE LANDSCAPE MAINTENANCE
My web site has been up for almost two weeks. Yesterday we were contacted by a contracting firm representing a very large high profile international company. The person who called had Googled their desired terms. My company popped to the top of the Google Listing. Part of the Clear Imaging commitment to it's clients is to guide them to achieve that status as well as direct social media development. During the initial conversation with the contact I asked how they found us and was told as a result of the Google Listing my web site was checked out and because of its first impression it was studied, they then called to discuss their interest in my business and capability of our satisfying their requirements. In all sincerly I can state that working on the development of the best web site of many we have ever had, with Clear Imaging has been great!
Steve McLaughlin - (Owner)
www.greenscapetx.com
VizX Design Studios - (Design Firm)
I am so happy with my new website! It reeks of class and elegance and the marketing tools are nothing short of brilliant. Your Search Engine Optimization work has put us on the top of all major search engines which is getting us more job leads than we can handle.
You guys rock!
Duane Draughon - (Owner)
www.vizxdesign.com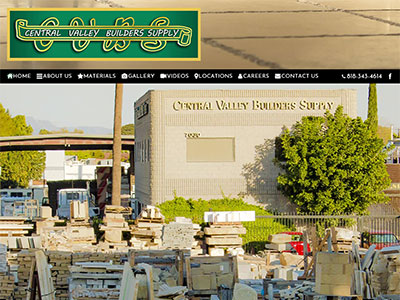 Central Valley Builder Supply (Dealer)
Thank you so much for the outstanding job you have done to bring us to the forefront of the web world. Our old website was stale and under performing until you took it over. We get many compliments from our customers which has increased the perception that we are a professional company while increasing our sales activities.
Jack Studer - (VP Marketing)
www.cvbs.com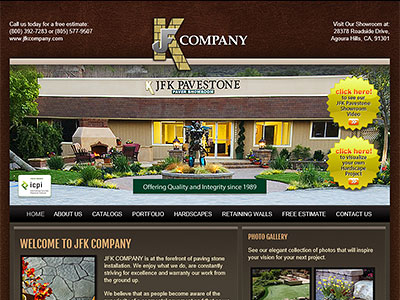 JFK Company (Contractor)
I would like to take the time to commend you on the outstanding work you did on our new website. Not only have you made us look like we spent a fortune on our website, but the feedback from potential customers has been tremendous.
Also, we seem to be getting a lot more visitors and leads from our website since you took over. Keep up the great job, we are forever indebted to you.
John Koladjiez - (Owner)
www.jfkcompany.com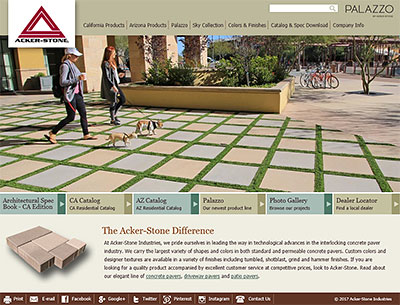 Acker-Stone Industries (Manufacturer)
Your services are first rate and your support is unmatched. It is very comforting to know that we can rely on your company to manage and support our website so efficiently and cost effectively. We look forward to continuing and expanding our relationship with you.
Ryan Castle - (VP Sales & Marketing)
www.ackerstone.com